By Quang Dewey
STAFF WRITER
Amid rumors the Harris boy and his followers were stockpiling weapons capable of mass donkey killings, the Landsfill County Sheriff Department engaged in an aggressive assault on the Harris Boy Compound early Sunday morning. The occupants of the compound, which is located near Dog Bite, would not open the door for officers and told them to go away. Officers immediately set fire to the compound but quickly doused the flames on orders from County Officials when it was learned that there may be small donkeys inside. "It is no accident that this 'Shield of Donkeys' happened to be in the compound" said patrolman Enis Straffles, "The Harris boy is no fool."At presstime negotiations were underway to free the young donkeys so the compound can be set on fire again. But as yet, the beer and pizza deliveries demanded by the cult cannot be met by local means. New to Pea City? Click here to read more in last week's news!
---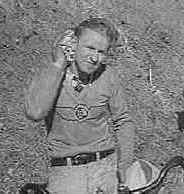 LOCAL FARMER NATE TOOTHREMAIN PLANTS RADIO WAVES
By Joeber Gribber
STAFF WRITER
Shown in a demonstration, Nate Toothremain hears local radio broadcast in mysterious vegetables planted only last week. Although the spastically grown tubers have been an amusement for the Toothremains, Nate foresees no marketability in the vegetable since only children can plant them, and when eaten, they make you dream you're wood.
---
ASK HEATH

Dear Heath,
I came home to find my cat all burned up, what should I do?
Jerry Jeff R.
Jerry Jeff,
There's nothing as bad as coming home to find your cat all burned up, I can't count the times it has happened to me. You need to find the initial source of cat ignition, nothing can spread fire quicker than a blazing housecat running through a home. Remember that burning cats can also damage computers and other important electrical equipment.
Dear Heath,
A friend told me perspective car speed is relative to distance between one's eye and the road. In an experiment, a friend drove my car as fast as it could go as I leaned my head out of the open passenger door. My right eye was only inches from the road surface when my head hit an abandoned muffler and now I'm all ugly. What should I do?
Poulio Shmulio
Poulio,
Your experiment was not a failure, if you have a dream stick to it. Mishaps will happen, but if you're persistent you can reach your goals.
Dear Heath,
I recently lost my job and my career. My wife and kids left me when we were forced from our home. My parents and in-laws have paid people to kill me. There's no where I can hide without my debtors finding me - they are known for being ruthless. I'm at the end of my life as I have known it. My health is worsening and I am thinking as I write of ending it all and doing myself in. I've always listened to your advise, so what should I do? Please put my letter in your next installment as your advise will determine if I live or die.
L.P.
L.P.
It was incredibly rude of you to write me so late in the week and expect a response. It's people like you that breath my air, take my space and do nothing but burden me and the rest of society. The next time you want quick advice, think past your nose. Do you think you're the only person in the world with a damn problem?
---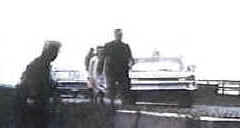 PHOTOS BY WILLIAM SHEEPBOOT, JR.
---
THIS MONTH IN THE NEWS
Tarhole Toilet Paper Drive Rained Out.
Toothmobile Visits Dog Bite.
Bath Fixtures For the Homeless - Unsuccessful.
Pea City Baptist Welcomes Indited Town Officials.
Cement Sheep Probe Sees Slim Market.
Ointment Sales Highest Since Halloween.
---
UPCOMING SOFTBALL
WED- Pea Suppository VS Tongue Meat Natural Grocery
THUS- Moron Bills VS Hairskin Youth Choir
SAT- Spinning Sheep Grill VS Pea Ointment Mall
SUN- Landsfill Liver VS Gibbons Bowel & Bladder
---
PEA CITY WEB PAGE GETS FIRST REVIEWS
- - -
"A blend of slow nagging wit and brutal redundancy." - Hairskin Review
- - -
"Its like the last second of your life." -
Harold Pick
- - -
"I need the Cisco Stuff and the Hamburger Fing." -
Mike Daniels
- - -
Editor's Note:
Looks like we're off to a great start so keep tuning in to see all the new stuff!
---
---
POETRY CONTEST WINNERS
The Tongue Meat Poetry Guild was so overwhelmed with entries for this years contest, two winners were announced. Both winners will receive the usual Curled Toe and a weekend mini holiday at the Canadian Quarters Bed and Breakfast in Knightstain.
MY LOVE
By S.T. Smith
I think a threw away my robes
I know not why.
I'll chunk a toad.
Way down the river where
the green grass grows,
there sat Johnny
with a marble up his
nose.

---
THE SEA
By Bob Herring Leg
Francis, Francis, wipe up high
fore you step my ship.
You'll be tainting Neptune's eye
ere you'll knaw on Shelly's brother's
second wife, June.

---

---