Welcome to

Tongue Meat

Population 671

---

---
Once home to the only tongue meat cannery in the country, as tripe replaced tongue, the cannery moved to Fish, but the affluent residents remained. Now an upscale community, with its own private school, and home to the Tongue Brook Country Club & Detox Center.

---

THIS MONTH'S EVENTS
TONGUE MEAT TENNIS PLAY OFF
Tongue Meat Detox VS Hairskin Vocational
OPEN HOUSE at Goat River Estates
GOAT RIVER ESTATES Real Estate for the discriminating home owner, all homes must be built or joined together on site. Each home site includes underground sewage and use of the beautiful redwood mailbox rack. The surrounding government protected marsh provides privacy and lifelong assurance against unwanted development as the marsh is home to 11 species of endangered mosquitoes, 6 of which are found no where else in the world! Located just a quick walk or hitch hike to the links at Tongue Brook, these home sites are going fast. Call Hoyt Sweater at Sweater Homes, on HWY 3 in Pea City.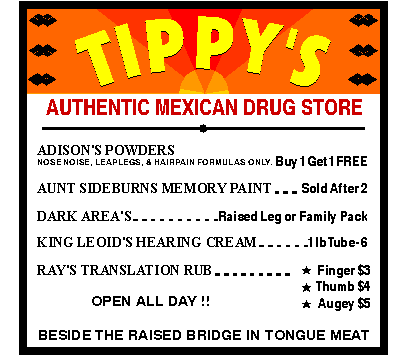 Send Email

©2000
Based on the strange children's book by Vance Lester Smith
Graphic Artist: Laurie Lou Moore Smith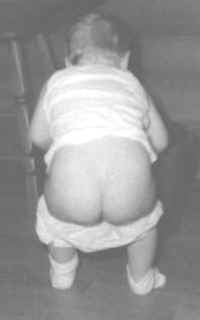 Vance L. Smith
About the Author
A native of landsfill county, Vance has lived from Hairskin to Tarhole and now resides in Fish. Vance attended Pea High his sophomore and junior years, and was an easy choice for the Pea City Web writer because he is not insane due to syphilis and has his own transportation.

Great Links:
http://www.nccoast.com
for Our Beautiful Area's Website
AND not imaginary Real Estate in Eastern North Carolina from their Homes Magazine!
http://www.conceptsjewelry.com
for Concepts Earrings & Jewelry for Sensitive Skin
Visit Concepts - They Help Keep Pea City going!
---
Page "sponsored" by Goat River - Great Real Estate!!